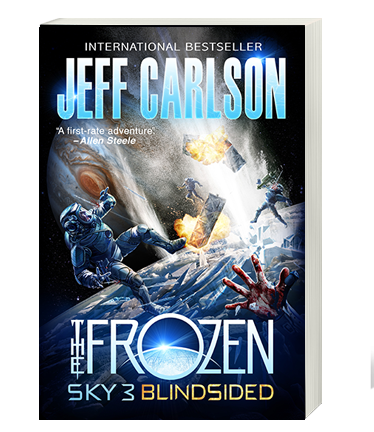 RETURN TO THE FROZEN SKY
Beneath the ice, Vonnie tries to rescue an ESA biologist who was kidnapped by the sunfish.
In space, the People's Supreme Society of China moves against the ESA, launching thousands of drones and hunter-killers as Vonnie uncovers a secret of ancient power.
Conflict above. Conflict below.
BLINDSIDED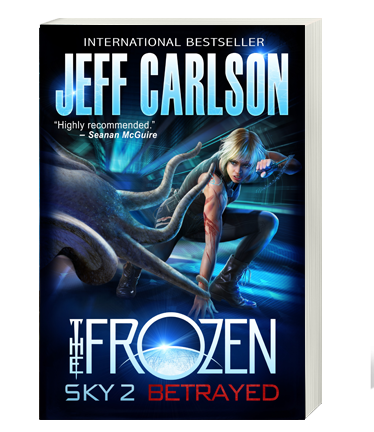 "Pulse pounding." —Publishers Weekly
"Highly recommended." —Seanan McGuire
SUNFISH VS HUMAN
A quake in the ice nearly kills Alexis Vonderach, setting off new confrontations with the blind alien tribes of Europa. In the weeks since First Contact, her crew has learned their bizarre language… but the sunfish are as violent as their world…
Betrayed is a 200 page sequel to The Frozen Sky by the international bestselling author of Plague Year.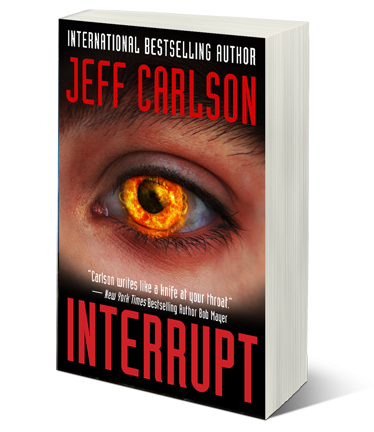 "Riveting." —Scott Sigler
"Edgy and exciting." —Bob Mayer
In the distant past, the leader of a Neanderthal tribe
confronts the end of his kind. Today, a computational biologist, a Navy pilot, and an autistic boy are drawn together by the ancient mystery that gave rise to Homo sapiens.
Planes are falling from the sky. Global communications have ceased. America stands on the brink of war with China — but war is the least of humankind's concerns. As solar storms destroy Earth's electronics and plunge the world into another Ice Age, our civilization finds itself overrun by a powerful new species of man…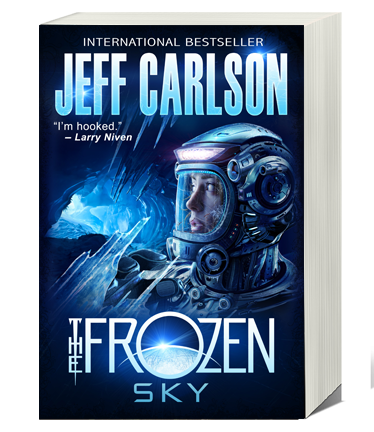 "I'm hooked." —Larry Niven
"A first-rate adventure." —Allen Steele
BENEATH THE ICE
Something is alive inside Jupiter's ice moon Europa.
Robot probes find an ancient tunnel beneath the surface,
its walls carved with strange hieroglyphics. Led by
elite engineer Alexis Vonderach, a team of scientists
descends into the dark… where they confront a
savage race older than mankind…
FIRST CONTACT
Based on the award-winning short story,
The Frozen Sky is a new full-length sci fi thriller novel.
From the mind that brought you Plague Year and The Frozen Sky…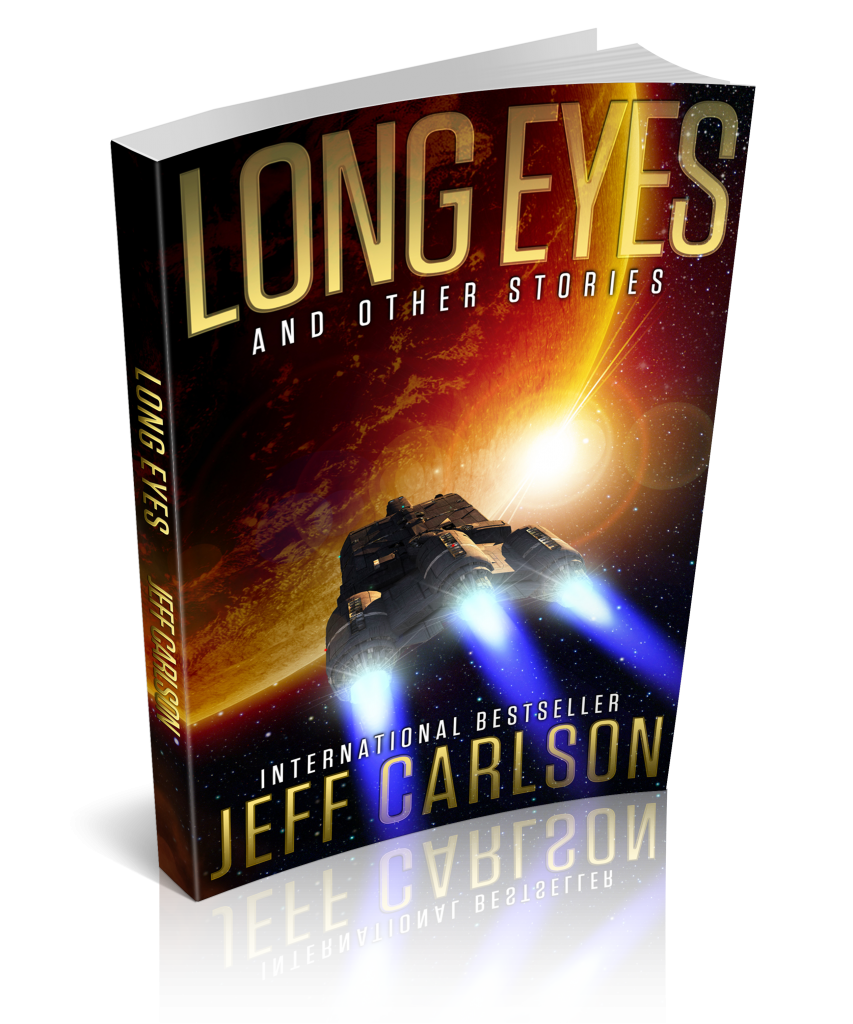 Sixteen stories about strange worlds, biotech, commandos,
and the girl next door.
"Striking." –Locus Online
"Exciting." —SF Revu
"Chilling and dangerous." —HorrorAddicts.net
The first complete collection from international bestselling author
Jeff Carlson
The international bestselling trilogy:
Finalist for the Phillip K. Dick Award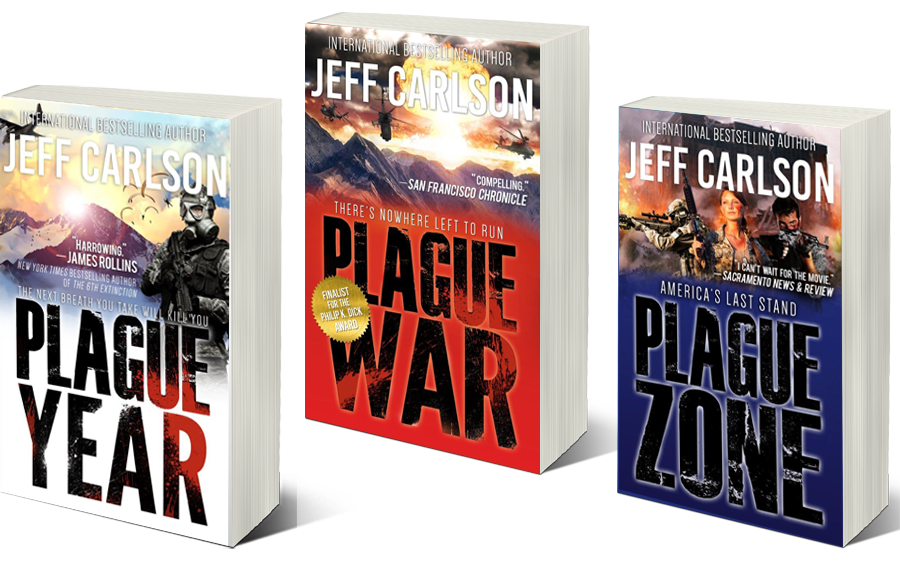 Read The First Chapters     Read The First Chapter       Read The First Chapter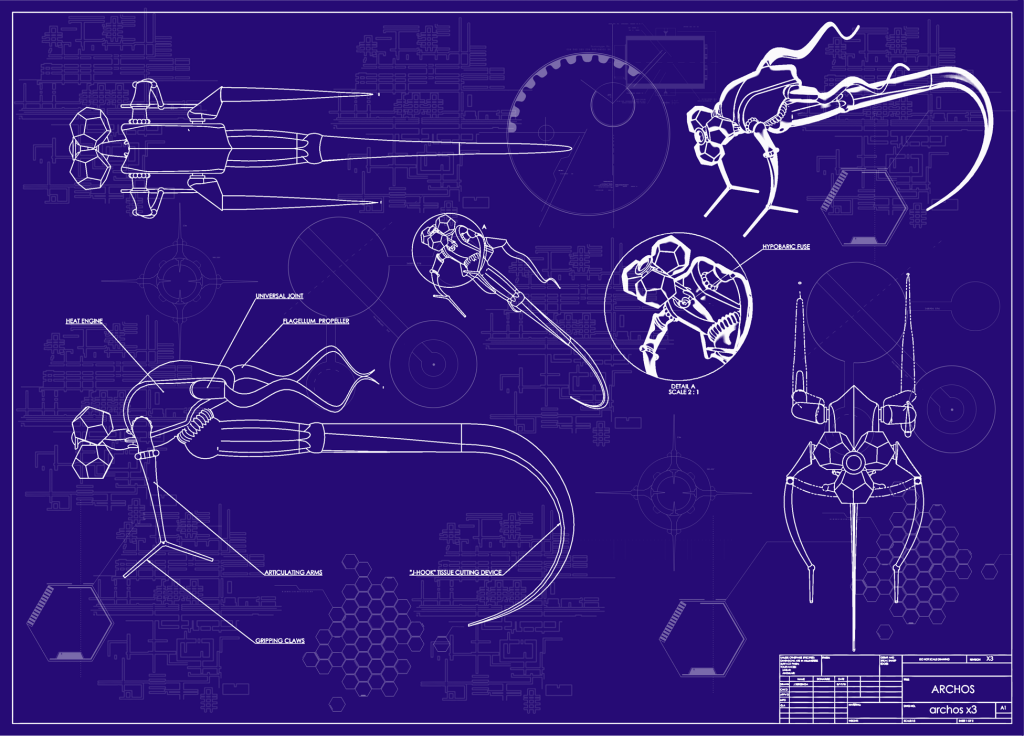 The nanotechnology was designed to fight cancer. Instead, it evolved into the machine plague, killing five billion people and changing life on Earth forever.
The nanotech has one weakness: it self-destructs at altitudes above ten thousand feet.
Those few who've managed to escape the plague struggle to stay alive on the highest mountains, but time is running out. There is famine and war, and the environment is crashing worldwide. Humanity's last hope lies with a top nanotech researcher aboard the International Space Station—and with a small group of survivors in California who risk a daring journey below the death line…
SHORT FICTION AND NONFICTION
 SHORT FICTION


 
"Planet of the Sealies"
Asimov's Science Fiction, February 2011
* Honorable Mention, The Year's Best Science Fiction #29.
* Released as a podcast by Starshipsofa.
* Reprinted in Czech in Pevnost Magazine.
* Republished in English in the Kindle Singles program.
 
"Damned When You Do"
Welcome To The Greenhouse, Feb 2011
* Released as a podcast by Starshipsofa.
 
The Adventures of Julie Beauchain:
"A Lovely Little Christmas Fire"
Asimov's Science Fiction, December 2009
* Released as a podcast by Starshipsofa.
* Reprinted in German in Das Fest Der Elfen; in Czech in Pevnost Magazine; in Hebrew in Bli-Panika; in Estonian in Täheaeg #7.
 
"Caninus"
Horror Addicts #27, July 2009
* Reprinted from The Vampire's Crypt.
* Reprinted in Best of Horror Addicts, Vol. I.
 
"Long Eyes"
Fast Forward 2, October 2008
* Released as podcasts by Starshipsofa and Beam Me Up.
* Reprinted in English by Apex Magazine and in the Kindle Singles program.
* Reprinted in Hebrew in Bli-Panika; in Romanian in Nautilus; in Czech in Pevnost Magazine; in Estonian in an Orpheus Library collection; in Hungarian in Galaktika; in Italian in Intercom SF; in Greek in Ennea #504; in Dutch in SF Terra; in Polish in Nowa Fantastyka; in German in Pulpcore.
 
"The Frozen Sky" (novella)
Writers of the Future 23,August 2007
* Honorable mention, The Year's Best Science Fiction #25.
* Released as a podcast by Starshipsofa.
* Reprinted in English in Apex Magazine and Starshipsofa Stories Vol. 2.
* Reprinted in Romanian in the Millennium anthology; in Czech in Pevnost Magazine; in Turkish in a reprint of WOTF XXIII; in Polish in Nowa Fantastyka; in Estonian in an Orpheus Library collection.
 
The Adventures of Julie Beauchain:
"Gunfight at the Sugarloaf Pet Food & Taxidermy"
Asimov's Science Fiction, January 2007
* Released as a podcast by Starshipsofa.
* Reprinted in Estonian in Täheaeg #7.
 
"Snack Food"
Tales of the Unanticipated #26, Aug 2005
* Released as a podcast by Clone Pod.
 
"Pattern Masters"
Tales of the Unanticipated #25, Nov 2004
* Released as podcasts by Pseudopod and HorrorAddicts.
 
"Meme"
Fantastic Stories #25, May 2004
* Reprinted in English in Revolution SF; in Greek in Ennea #484.
* Released as a podcast by Starshipsofa.
 
"Exit"
Ultraverse #1, November 2003
* Reprinted from the MosCon XVI guidebook.
* Released as podcasts by Drabblecast and Beam Me Up.
* Reprinted in Hebrew in Mercury #6; in Greek in Ennea #404; in Portuguese and Esperanto in Antologia Lusíadas; in Estonian in Algernon.
* Reprinted in English in Apex Magazine.
 
"Pressure"
Strange Horizons, August 2003
* Released as podcasts by Escape Pod and Starshipsofa.
* Reprinted in Hebrew in Mercury #4; in Greek in Ennea #462; in Estonian in an Orpheus Library collection; in Romanian in Galileo Magazine; in Dutch in the Horizon 3 anthology; in English in the Kindle Singles program; in Polish in Nowa Fantastyka; in German in Visionarium; in Hungarian in Galaktika; and in English in the At The Helm anthology
 
"Monsters"
Space and Time #97, March 2003
* Honorable mention, Year's Best Fantasy & Horror #17.
* Released as a podcast by HorrorAddicts.
* Winner of the Best In Blood Listeners' Choice Award for HorrorAddicts Season One.
* Reprinted in the Not Your Average Monsters anthology.
* Reprinted in French in Ténèbres.
 
"Interrupt"
Strange Horizons, January 2003
* Honorable mention, The Year's Best Science Fiction #21
* Reprinted in Hebrew in Mercury #5.
 
"Enter Sandman"
Artemis Magazine #6, Spring 2002
* Released as a podcast by Dunesteef.
* Reprinted in Estonian in an Orpheus Library collection.
 
"Pressure" (novelette)
Darkling Plain #2, January 2002.
 NON FICTION
 
Article:
How-to / illustrated feature on homemade "Unbeatable Pinatas."
 Boys' Life, May 2010
 
Article:
How-to / illustrated feature on homemade "Confetti Eggs."
 Boys' Life, April 2010
 
Reprint:
"Traveling With Toddlers: What To Do When Baby Wants OUT Of The Car Seat."
 Nashville Parent, June 2007
 
Article:
How-to / illustrated feature on homemade backyard miniature golf courses.
 Boys' Life, March 2007
 
Article:
Photo-and-recipe column for Taco Potato Skins.
 Family Circle, December 2006
 
Article:
"Cliffhanger: How to Protect (and Encourage) Small Climbers."
 Northwest Baby & Child, September 2006
 
Travel tip for "This Works" column.
 Catholic Parent, July 2006
 
Parenting tip for "This Works" column.
 Catholic Parent, May 2006
 
Essay:
"It's A Small World After All" — think twice before bringing your sick kid to daycare.
 San Diego Family Magazine, March 2006
 
Essay:
"The Gift Hat" — how to deal with Christmas excess.
 New Jersey Family, November 2005
 
Parenting tip for "This Works" column.
 Catholic Parent, May 2005
 
Parenting tip for "This Works" column.
 Catholic Parent, January 2005
 
Household tip for "Ideas That Work" column.
 Christian Parenting Today, Fall 2004
 
Article:
"Traveling With Toddlers: What To Do When Baby Wants OUT Of The Car Seat."
 San Diego Family Magazine, July 2004